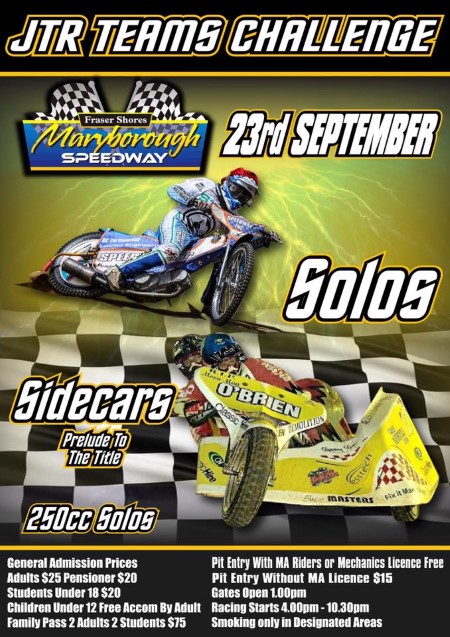 MARK IT IN YOUR CALENDAR!
September 23rd at Fraser Shores Maryborough Speedway for the running of the JTR Solos Teams Challenge!
Sidecars and 250cc Solos are also on the program. It will be a thrilling night of 2 and 3 wheel action!
And if you can stay for Sunday you'll see another great days racing when the Speedway Karts take to the track for a day of fast paced, wheel to wheel action!
Click on Revhead logo to view the Promo Video

National Production Sedan Title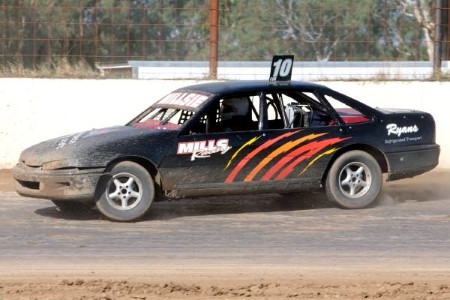 Details
Scrutineering: Friday, 13 April 2018
Practice: Friday, 13 April 2018
Heats: Saturday, 14 April 2018
Heats & Finals: Sunday, 15 April 2018
Rainout: Monday, 16 April 2018
Fraser Shores Maryborough Speedway is a non-smoking areas due to the fact they are "Outdoor Eating/Drinking Areas" so we have (4) designated smoking areas around the ground where food/drink cannot be consumed. Smoking is NOT permitted in the pit area and race track. Whilst our security polices this as best they can we appreciate your assistance in smoking ONLY in the designated areas when you visit our race track. Thank-You
Look for these signs for smoking areas only.